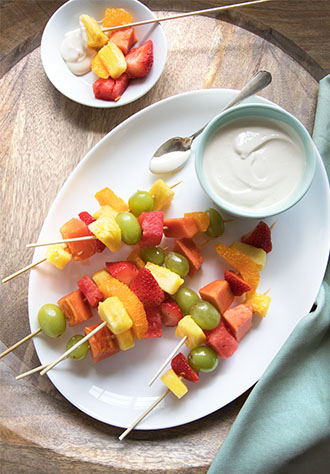 Fresh Fruit Salad Dip
What's cooking
This recipe is as simple to make as it is delicious. Perfect for even the littlest kitchen helpers.
Ingredients
One 8-ounce package cream cheese, softened
One 7- to 8-ounce jar Marshmallow Fluff®
1 large Florida orange
Instructions
Mix cream cheese with Marshmallow Fluff®.
Add juice from one freshly squeezed orange, to taste.
Grate rind of orange into dip.
Serve with fresh fruit salad.