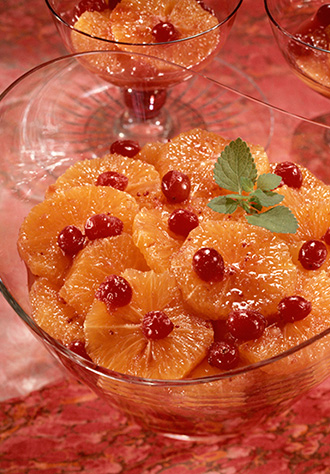 Fresh Orange and Cranberry Relish
What's cooking
This healthy, fresh Thanksgiving relish is the perfect complement to turkey, mashed potatoes and stuffing. Best of all, you control the sweetness.
Ingredients
4 cups cranberries, sorted and washed
2 apples, cored, peeled and sliced
2 oranges, peeled and sliced
1/3 cup Florida's Natural® Orange Juice
Up to 1 cup sugar (to taste)
1 tablespoon orange zest
Instructions
Grind cranberries, apples and oranges using a food processor or blender.
Stir until evenly mixed. Add orange juice and orange zest.
Add sugar to taste: for a tart relish, use about 1/2 cup; for a sweet relish, use about a cup.
Chill and serve.