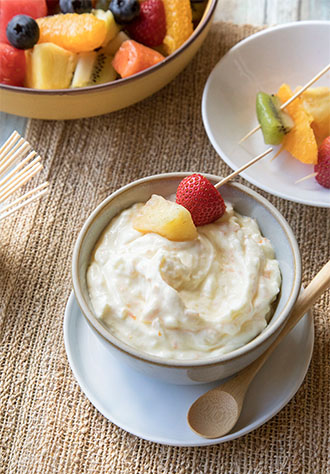 Creamy Fruit Dip
What's cooking
This creamy dip is great with any fruit. Serve it with your favorites any time, or as part of a fruit platter to impress your guests.
Ingredients
1 cup sour cream (low-fat or regular, not nonfat)
1/4 cup Florida's Natural® Orange Juice
2 tablespoons brown sugar
Instructions
Whisk all ingredients together till well-blended and sugar is dissolved.
Chill in refrigerator for at least 1 hour, or make ahead of time.