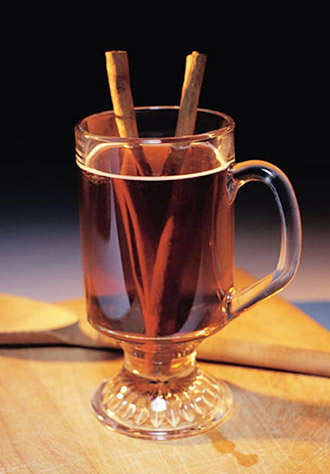 Hot Orange Juice Sipper
What we're mixing up
There's nothing like a hot drink in your favorite mug to ward off a chill in the air. We like this spicy treat with warm donuts or muffins on a frosty fall morning.
Ingredients
3 cups Florida's Natural® Orange Juice
1/2 cup sugar
1/4 teaspoon ground cloves
1/3 teaspoon ground cinnamon
3 teaspoons instant tea
3 cups boiling water
6 orange slices
Instructions
Add the sugar, cloves, cinnamon and instant tea to boiling water.
Mix.
Add orange juice and mix well.
Serve hot, garnished with orange slices.
Serves 6