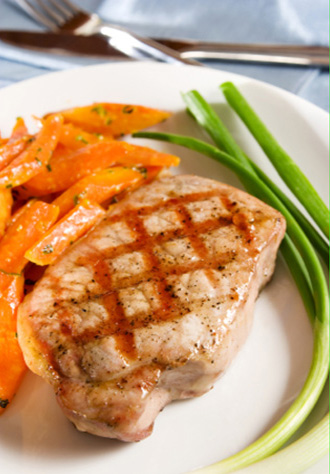 Pork Chops with Grapefruit Glaze
What's cooking
Submitted by Fidelia Varn Jahna, Peace River Packing Company
This sweet and sour glaze keeps pork chops juicy—and your guests begging for more. Fire up the grill!
Ingredients
1 Florida grapefruit, squeezed for juice
1/2 stick butter or margarine, melted
2 tablespoons honey
6 pork chops
Instructions
To prepare glaze, mix melted butter, juice from the grapefruit and honey.
Set aside. Cook chops on a medium-hot grill.
Brush glaze onto chops 15 minutes before cooking is done.
Turn chops and continue to brush with glaze until done.
Serves 6